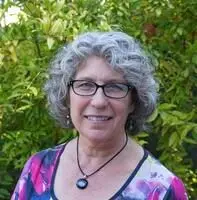 Today you are taking one step on a positive path to growth and well-being. Your decision to seek the support you need is a sure sign that you are ready to begin a process of change.

If you are having problems in your relationship, or have a child who is often sad, worried or angry you may feel the need for change but not know how to make change happen. If you are tired of feeling anxious, angry, sad or empty; you do not have to struggle alone. I have helped numerous people to reduce their stress, increase their happiness and develop the self understanding that allows them to maintain and expand their continued growth and health.

If you have experienced childhood, or other trauma, you have probably found ways to adapt and cope with your distress. While these survival strategies have served you well in the past, you may be aware that these familiar patterns of response, can often create new problems when they are triggered in the present. The good news is that even when our thought and behavior patterns seem solidly stuck, there are practical techniques which can begin to shift those old patterns. I have years of experience helping people release past trauma, improve their self-esteem and free themselves from debilitating anxiety. With guidance and support you can begin to feel more alive, experience greater peace of mind, and let go of habits which contribute to needless suffering

I find that healing begins when you turn towards yourself with compassion and curiosity. Together we will examine long-standing thought or behavior patterns that may be holding you back from experiencing a more fulfilling and meaningful life. I look forward to working with you to achieve your goals.
Please call or email me for an individual, adolescent or child therapy consultation today.